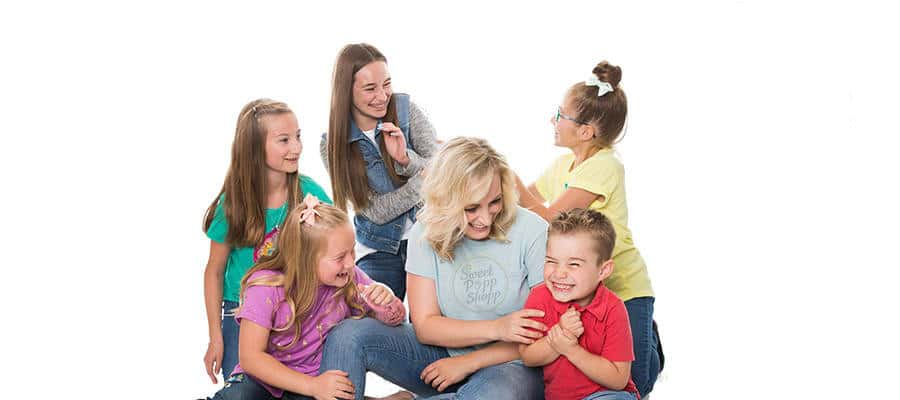 How to Throw the Perfect Kid's Birthday Party, Sweet Popp Shopp Style
How to Throw the Perfect Kid's Birthday Party, Sweet Popp Shopp Style
You want your child to have the best day ever, and every year it feels like they're getting more and more picky. Don't fret! Sweet Popp Shopp is here to help. We'll lay out a perfect birthday and tell you which of our sweet treats will compliment it best.
The best birthday parties have two phases: the first, general fun phase, when all your child's friends gather to goof around together, and the second, more focused phase, when their closest friends stay the night. Pro tip: have your kid make the guest list. They'll love seeing their list of friends grow right before their eyes, and it'll feel even more special for them once the guests start arriving.
Another pro tip: have snacks ready soon as the kids walk through the door. You can set a festive tone with an order of our seasonal fudge. Fall has flavors like Caramel Apple Pie and Pumpkin Pie, and winter has Candy Cane, Egg Nog or Hint of Mint to help you celebrate. These themed flavors are only available during the right season, making your child's birthday that much more special. Come into the store to taste test!
Once everyone has arrived, it's time to play games. This is another great time to talk with your kid and ask them what they'd enjoy. Should you throw Let's Dance on the Wii, or go old-school with some karaoke tunes? Maybe you want to get them outside and enjoying your big backyard. In that case, you could use a selection of our flavored Soda Pop mixes to set up a ring toss.
Before the party, you can make soft, safe rings out of pipecleaners. Simply twist them into colorful circles until you have a pile. Take a variety of Sweet Popp Shopp's sodas and place them in a triangle or diamond formation on a sturdy raised surface. Make sure each drink has its straw standing at attention. Then, designate a spot at least four feet away (shorter for younger kids) from the sodas and have each party-goer try their hand at tossing their rings. If they land the ring around the straw, they claim the soda!
With all of our fun flavored sodas, the kids will have a great time trying to guess the flavor before they drink it. We know our sodas are so delicious, the kids will want to play again, so stock up!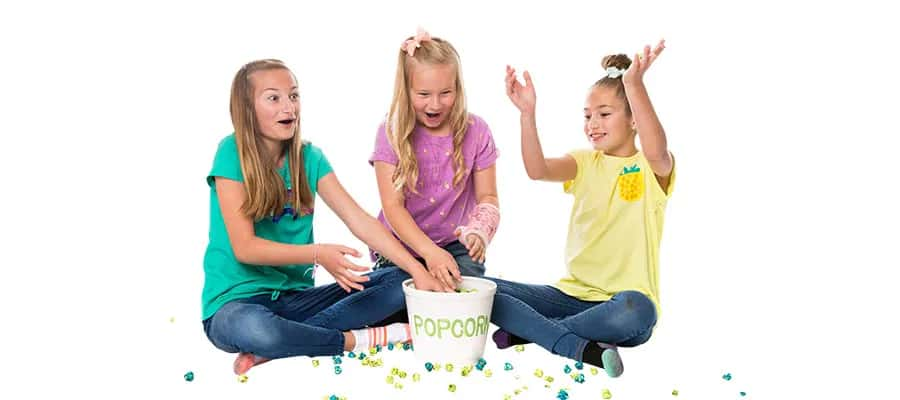 Now it's time for the main event: sing the song, blow out the candles, and let them eat cake. Except the last thing you want is a ton of cake left over. Plus, how do you pick the right flavor? Kids are picky eaters, so our cupcakes are the perfect choice. Come into the store or place an order online, and we'll prepare a delectable assortment of cupcakes sure to delight all of your guests. We even have vegan cupcake options! With so many choices, the kids can bite into whatever cupcake flavor they like best.
For the birthday girl or boy? A candle with their new age on it right on top of a delicious and luxurious cupcake. Blow the candle out quick and enjoy the hand-crafted sweet cream on top of the cupcake. I recommend s'mores or the bacon-maple syrup to give them a special taste to try.
The party is winding down. Only the most diehard fans of your son or daughter remain, wielding toothbrushes and pajamas in their overnight bag. It's time for a more calm activity to help them settle in before bedtime. Time to pop a movie into the DVD player (or pop up Netflix if you're a streaming kind of family) and enjoy Sweet Popp Shopp's gourmet popcorn! We've got so many fun flavors to choose from, like Key Lime, Bacon & Cheddar, Jalapeno Kettle, and more! Or get some Toasted Marshmellow flavor to help the guests "mellow" out after a fun day.
They might forget what movie they watched, but they won't forget that you served the most colorful, tastiest popcorn ever.
Finally, the movie is over, and the kids are falling asleep. You child is sleeping, surrounded by their friends, with a blissful smile on their face. There's probably a fair bit of popcorn and other party-debris scattered on the floor, but that's alright. You've thrown the best party ever for the best kid ever.
It's time to sneak into the kitchen and reward yourself with a Sweet Popp Shopp puff waffle. It's filled with creamy ice cream, covered in your favorite toppings, and you can crunch the pocky sticks knowing you've earned your Parent of the Year mug yet again. Don't worry, the soft puff waffle cone will be a delicious reward for your hard work, and it won't wake the kids!
Come visit us at the Sweet Popp Shopp to place your order today.