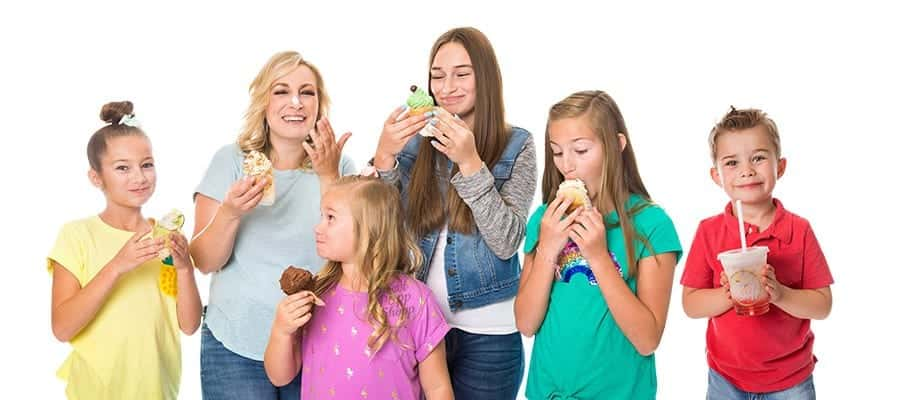 The city of sin has never been so sweet!
The city of sin has never been so sweet!
Sin has never been so sweet, with the opening of Sweet Popp Shopp in North Las Vegas. Creator and owner, Melissa Thornton, left the hustle of corporate life to pursue her passion of baking. With the support of her family and 6 children, Mellisa's passion became a family business, known as the Sweet Popp Shopp. Their menu offers an array of gourmet items, including a variety of cupcakes, fudge, and soda drinks. New to the menu is a special kind of dessert, which puts a special twist on the traditional cone. Rather than the boring, often flavorless ice cream cones, the Sweet Popp Shopp will be serving divine custard in world-famous Hong Kong "Puff Waffles," offering visitors and locals alike the chance to experience the delectable pastries – without the 20 hour flight.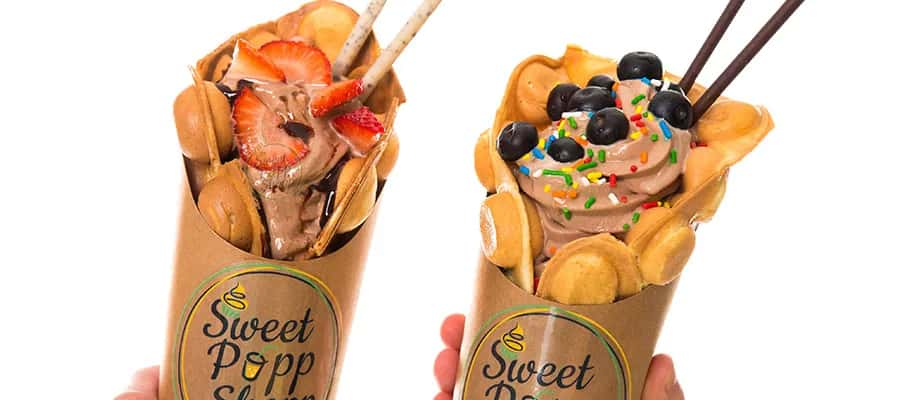 Also called an "egg waffle," Hong Kong puff pastries are a sweet batter cooked to perfection, resulting in an adorable puffed treat. Instead of the standard square waffle shape, puff waffles have a signature bubble shape – making them golden and crispy on the outside, with a soft, fluffy inside. Sweet Popp's Puff Waffles blends this classic pastry with all the fun of their trademark creative treats, and the Puff Waffle will be topped with delicious little goodies, varying from fresh fruit to animal crackers and the oh-so-popular Japanese Pocky sticks! Filled with a variety of custards to choose from, it's the perfect blend of smooth and creamy, crunchy, and sugary sweet. You can customize your waffle to perfection, so whether you're going for something rich, light, savory, or decadently sweet, Sweet Popp puff waffles allow you to build it to your hearts content. These gourmet desserts are just another amazing addition to the irresistible Sweet Popp Shopp menu. Other luxurious must try's is the fabulous Fudge that will remind you why fudge is a global favorite and a perfect gift for holiday parties, birthdays or just a simple thank you. The highly anticipated debut of Puff Waffles is a must try item – and we are all excited to experience this creative custard cone-coction.