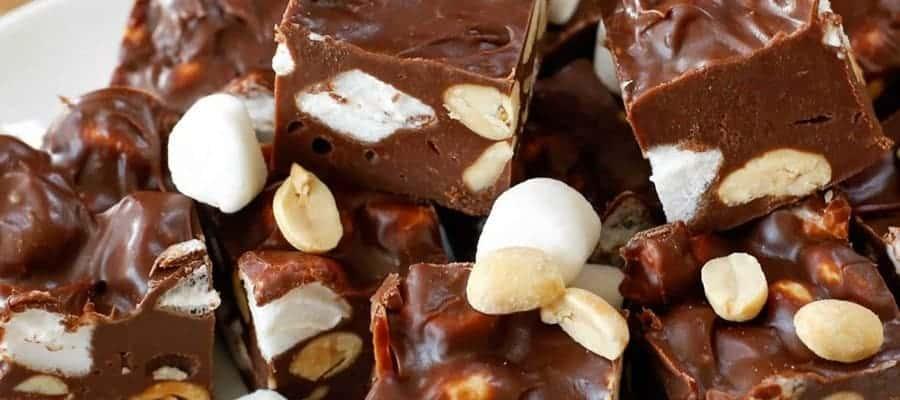 What in the Fudge? 10 Fun Ways to Fudge Up Your Desserts with Sweet Popp Shopp Fudge
What in the Fudge? 10 Fun Ways to Fudge Up Your Desserts with Sweet Popp Shopp Fudge
Our fudge is sweet and delectable, and with so many flavors to try, you're going to want as many ways to try it as possible. Sweet Popp Shopp has you covered, with ten different suggestions of how you can incorporate our fudge into your desserts and baking. We even have a few suggestions for fun crafts or parties you could have, thanks to our fudge!
1. Cookie dough with fudge chunks. Simply break or cut the fudge into smaller pieces, like chocolate chips, and bake the same as you would chocolate chip cookies. For even more fudgy goodness, you can fill the whole center of the cookie with fudge. Recommended fudge flavor: Peanut Butter Chocolate.
2. Pie crust with fudge chunks. You can crumble the fudge and lay it out on top of the crust before baking (if you want it melty) or after baking (if you want it solid). You can also use it in the crust itself. Recommended fudge flavor: Dark Chocolate Caramel Seasalt. Decadent, and the salt will offset the already sweet taste of your pie in fun way.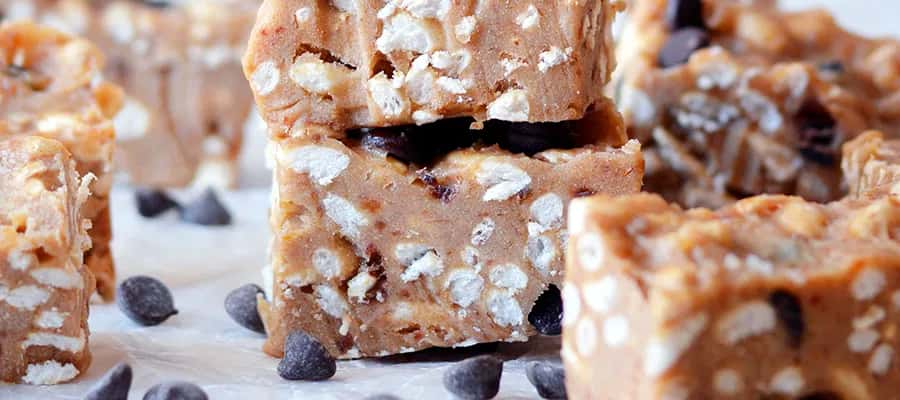 3. Gingerbread house with fudge walkway. Give you gingerbread men a sturdy driveway or base using our fudge. Recommended fudge flavor: Hint of Mint, to get that Christmas-y taste.
4. Chocolate-dipped fudge pop. Soften the fudge and stick it onto lollipop-style sticks. You can get the sticks at any party store, grocery, or online. Then dip it into a chocolate coating and let harden in your fridge overnight. Recommended fudge flavor: Birthday Cake.
5. Cake with a special fudge center. Recommended fudge flavor: Red Velvet, for an extra-indulgent center.
6. Add a fudge layer into your parfait. Recommended fudge flavor: Strawberry Cheesecake, to keep that light, fruity taste to match your yogurt and fruit.
7. Serve your leftover Halloween candy on top of the fudge. Recommended fudge flavor: Pumpkin Pie, to keep in the fall theme, and it's orange for Halloween!
8. Create fudge art with the kids! Use licorice and other candy to make fudge robots, or turn the fudge into fudge castles or other buildings. Recommended fudge flavor: Cookies & Cream is a kid-winning favorite.
9. Holiday-themed fondue. Crank up your holiday party with some delicious holiday flavor. Turn fudge into fondue by simply melting it over low heat. Recommended Fudge Flavor: Egg Nog. Even more fun if you mix it with actual Egg Nog.
10. Make trendy macaroons with fudge filling instead of standard macaroon filling. Recommended fudge flavor: Chocolate Coconut Cream.
Any of these favorite desserts or fun activities will be upgraded by our Sweet Popp Shopp fudge. Come to our store to taste-test before you next big baking project!